Invoices, Proposals, Estimates, Receipts
Upgrade your business's image with designs for purchase orders, invoices, business forms and other carbonless forms. Look no further than right here. Creating business forms can be a tedious process—we're here to make it simple. 
2-part carbonless
3-part carbonless
4-part carbonless
Custom color combinations
Snap Set
Wrap Around Covers
Numbered Forms
Tag carbonless
Receipt Books
Send your business form(s) in customized business envelopes. We'll do all the work for you.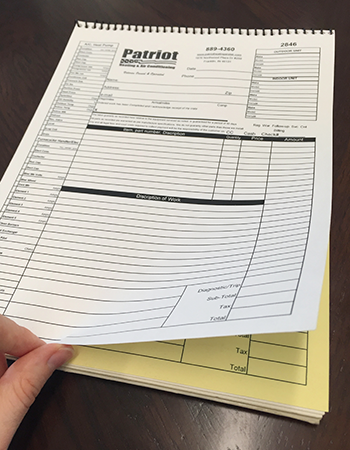 Get A Quote!