Printed newsletters have more influence and create a higher a response rate than overlooked emails. A well designed, relevant, and useful print newsletter gives recipients a physical product, which has a greater perceived value. They can be held onto over time and shared with others.  This increases the likelihood that your audience will actually read your content.
We believe each newsletter has a story to tell—literally. Let our team give your publication a life of its own with eye-catching design and professional layout. We can spruce up your existing newsletter design with vivid, full-color imagery or create a newsletter from scratch. Stay connected with your parish, keep in contact with your clients, spread positivity and support to parents e-learning with children. We are in this together.
A few of the types of newsletters that businesses in the area have trusted us to create include:
Business newsletters
Church newsletters
Custom newsletters
Corporate newsletters
School newsletters
Law Firm newsletters
And more!
Stay in touch with your customers and prospects by sending them a postcard in between newsletters.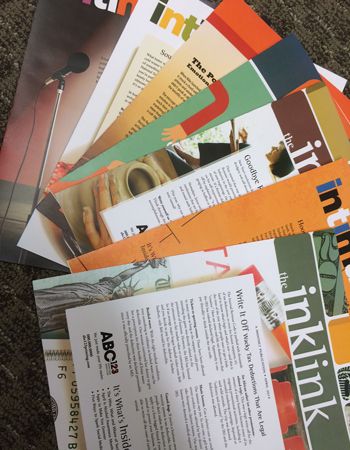 Get A Quote!